Aura sur le Square is a development in Bois-Franc, an upscale European-style neighbourhood known and loved for its parks and amenities.

REM – Bois-Franc Station
16 minutes from downtown

31% green space
and lakes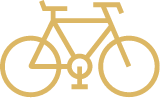 47 kilometres
of bike paths

Shopping and services
at your door
Located on Rue des Équinox in Saint-Laurent's Bois-Franc district, Aura sur le Square's Phase 1 condos promises privileged access to a green interior courtyard as well as an infinite swimming pool, an outdoor fireplace area, lounge areas and much more! A golden opportunity to make this final Bois-Franc square your home.
Spaces tailored
to your every need
Choose a studio, one-bedroom, one-bedroom + den, two-bedroom + one- or two-bath, three-bedroom, or penthouse unit. You'll love the layouts!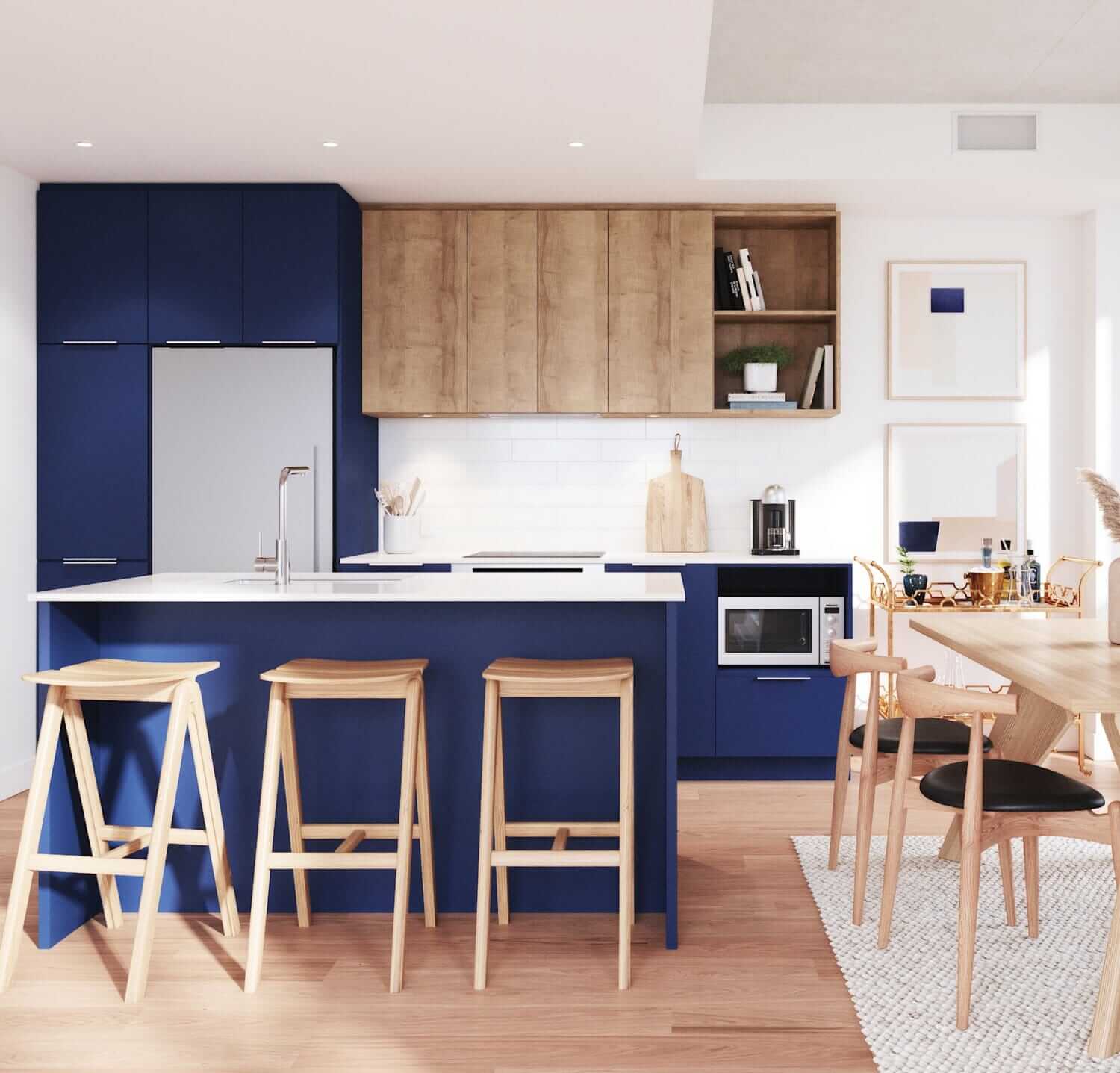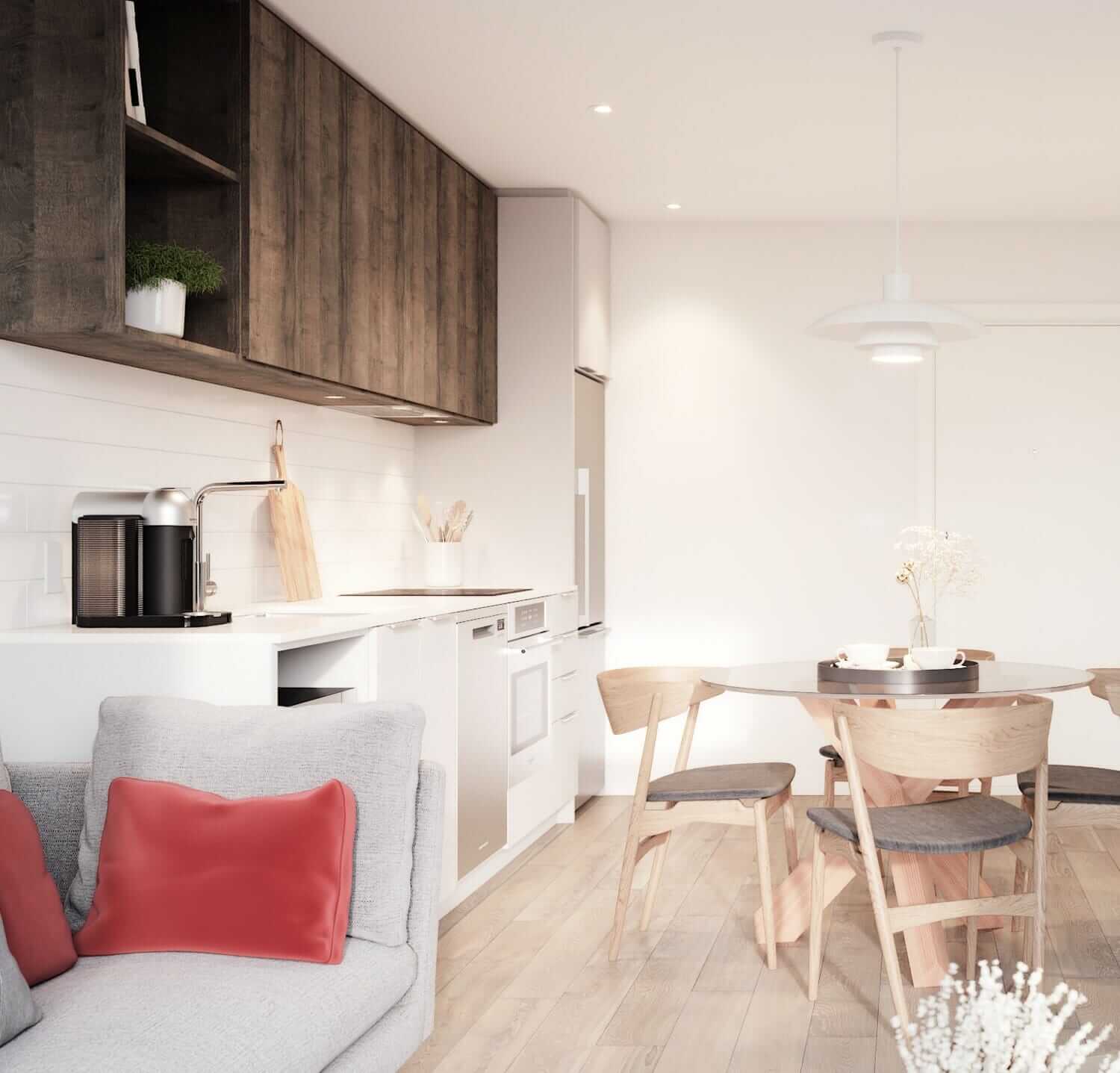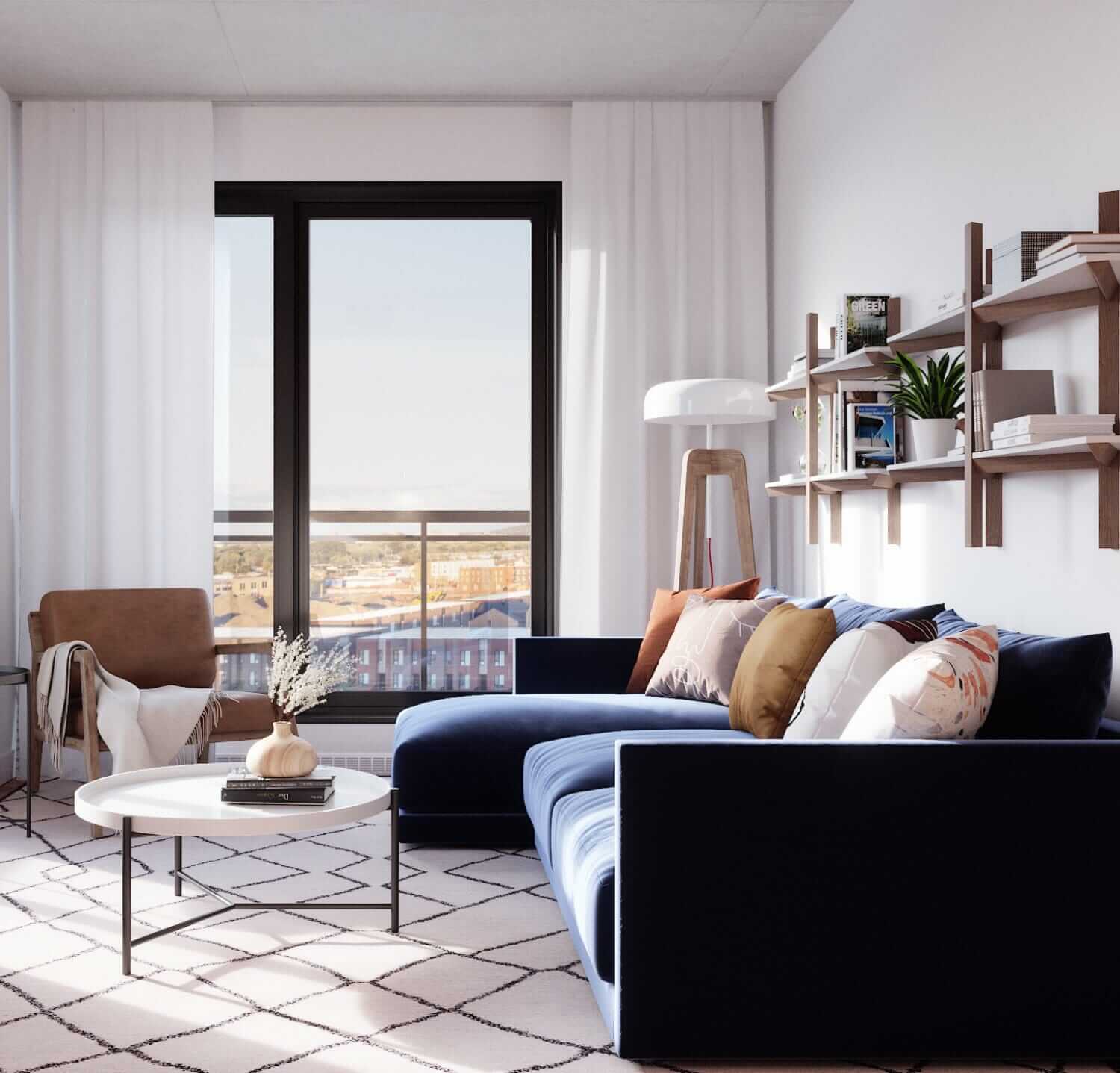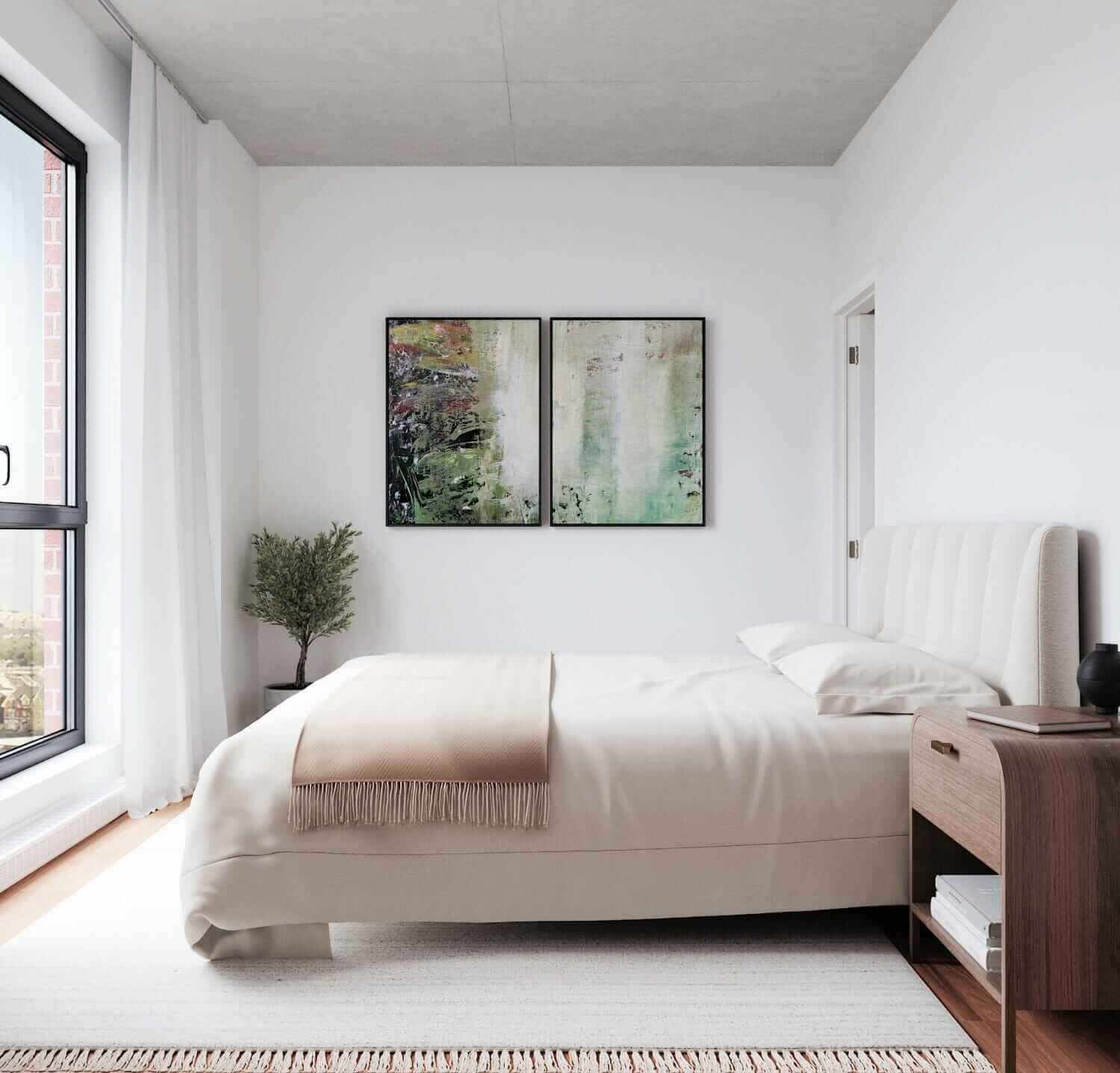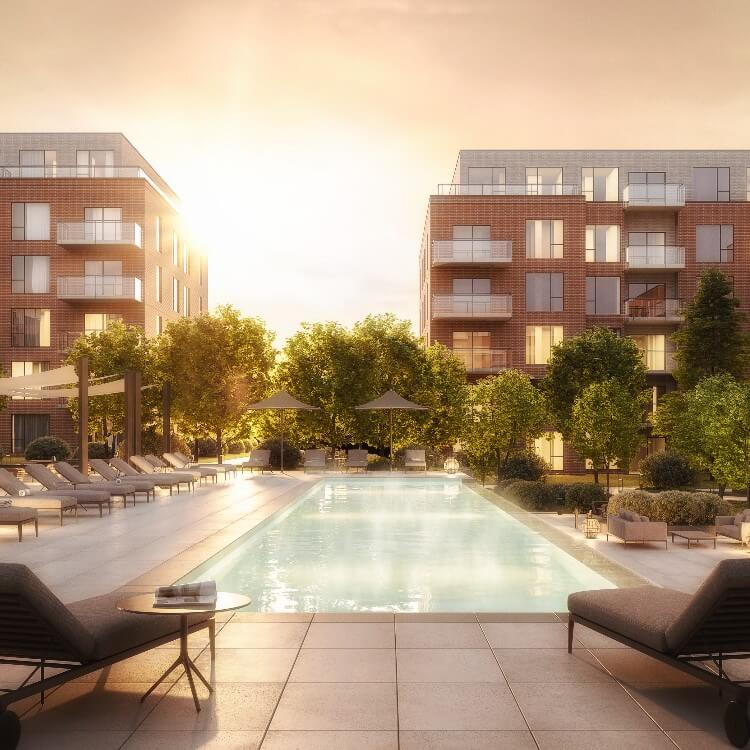 The infinity pool:
A diamond in the Square
No need to go far to get away from it all. The inner courtyard will feature a cascading infinity pool and gorgeously appointed terrace worthy of a 5-star resort, making every day an invitation to stop and enjoy the moment. Now that's true luxury.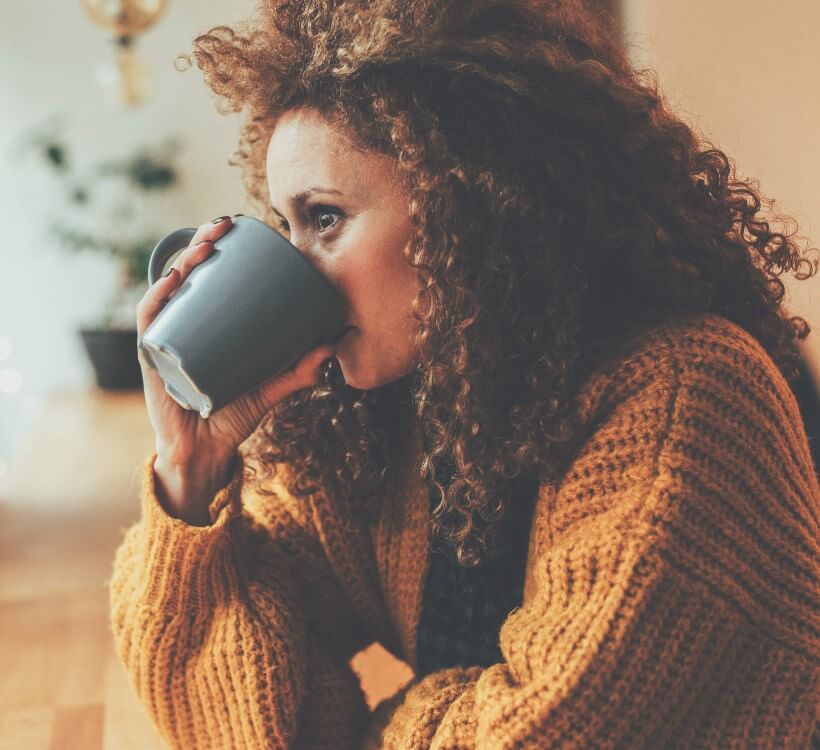 Common areas
with uncommon
appeal
Your very own home, but also beautiful shared spaces designed and furnished for your comfort. It's the essence of graceful living. The lounge, private gym, and rooftop patio will leave you feeling relaxed and energized.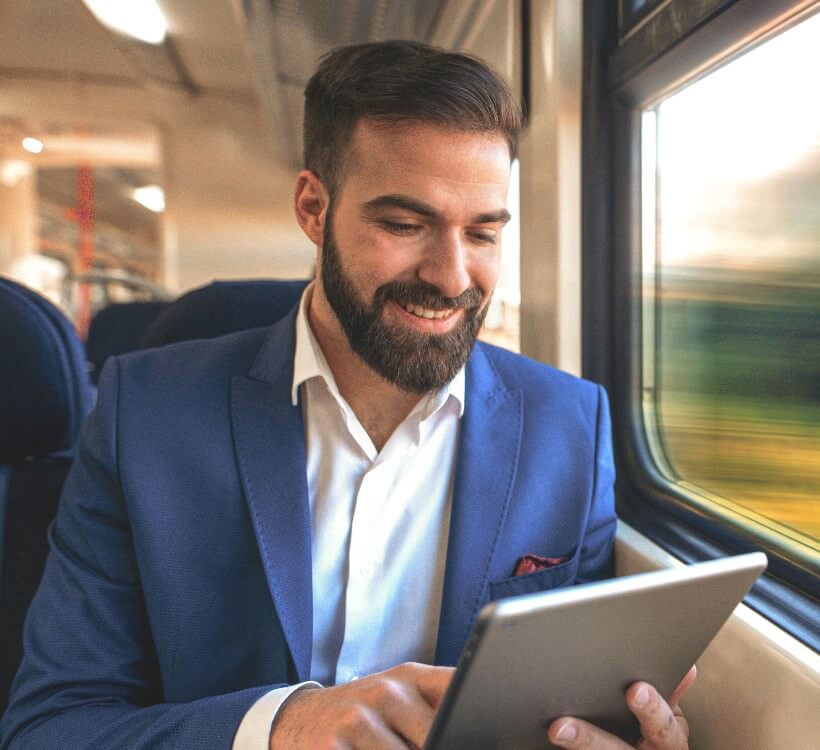 The Bois-Franc
REM Station
at your door
To better embrace the future of public transportation and sustainable mobility, Aura sur le Square will be right across from the Bois-Franc rapid transit station, providing quick and easy access to Greater Montreal and international destinations via Montreal-Trudeau Airport. A solid investment, all the way down the line!
As befits a development inspired by creativity and work-life balance, Aura sur le Square will be located in one of Montreal's greenest neighbourhoods. From Bois-Franc Park to Marcel-Laurin Park, you'll have 47 km to explore on foot or by bike.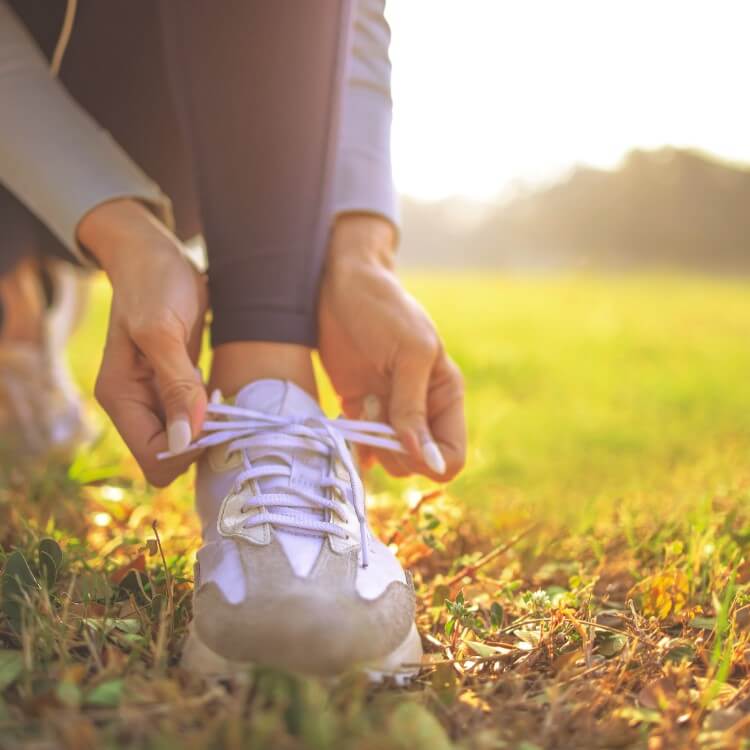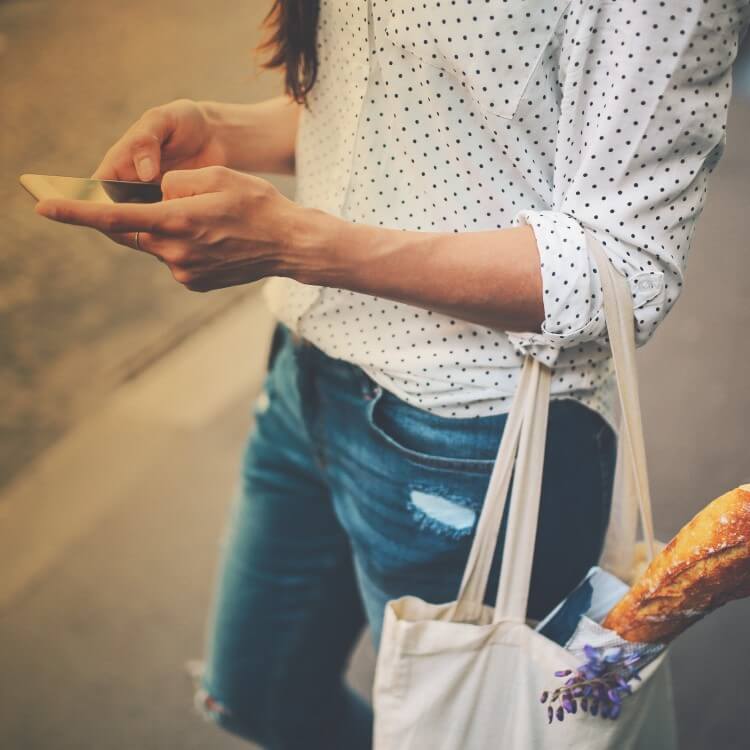 From the neighbourhood bakery to the local grocery store to the pharmacy, everything is within walking distance. No need to take your car to go out for dinner, go to the bank, or attend a medical appointment. It's so much nicer to walk!
Voyez le projet prendre forme